Do Niche Websites Make Money: Guide For Beginners.
You may be wondering, "Do niche websites make money?" This article will cover the steps you need to take in order to start earning with a niche website, as well as the costs involved. In addition, you will learn how to target a niche that is profitable. To get started, start by choosing a niche that you're interested in.
Making Money With A Niche Website
Creating a niche website can be a lucrative way to supplement or replace your current income. Niche websites offer answers to questions that people type into search engines. These websites allow entrepreneurs to sell products and services online without having to store inventory. These websites require a variety of skills. Some of these skills include writing, research, and creating attractive content.
Creating a niche website is easy – there are many site builders that can help you build a website in your niche. The hard part is making money from your website. There are three main aspects to generating income with a niche website: content, traffic, and conversions. Content is writing articles that people want to read, traffic is optimizing your website to catch people's eyes, and conversions is turning your audience into customers.
After creating a niche website, you'll need to decide how you're going to monetize it. First, determine how competitive your niche is. Large sites with teams of writers are considered high competition, while smaller blogs and websites have low to medium competition. Then determine the types of monetization you'll need to make your site profitable. You can use affiliate marketing, display ads, and other methods, or you can create products, subscriptions, and courses.
Once you've decided on a topic, you can start producing content. This will create more traffic for your site and attract advertisers. Creating high-quality content will ensure a profitable niche website. It's also possible to hire writers to write articles for your website. Depending on the size of your niche, you can also start monetising your site through display advertising.
Niche websites are a great way to make money online. Niche websites can help you sell products, generate leads, and promote affiliate products and services. A niche website can make you anywhere from $200 to more than $10,000 per month! You may want to focus on a particular topic to generate revenue, such as fitness, or write about a specific topic, such as the latest fashion trends. In addition to promoting affiliate products, monetizing your website can also involve collaborating with other businesses to sell affiliate products.
Despite the growing competitiveness of the niche website market, niche websites still offer a profitable opportunity. Niche sites can target specific search phrases, which can lead to a high volume of traffic. Moreover, because the content is highly relevant to the interests of searchers, a niche site has a good chance of ranking well in Google.
Steps To Building A Niche Website
There are many steps involved in building a niche website. These steps include keyword research, content creation, and link building. These are integral to building a profitable niche website. These tasks are not one-time tasks, but rather ongoing tasks. Keyword research can be carried out every couple of months, for example, to identify topics for future posts. Eventually, some of this content can be outsourced. Link building is also a part-time activity, but it's vital to continue adding new links to your site in order to increase the authority of the site.
Creating an email list is an optional step, but highly recommended. An email list will help you drive traffic, promote your own products, and protect you from traffic drops. While you don't have to create an email list, it will make your niche website more effective. However, it won't be the quickest method of monetization.
As mentioned before, niche websites are designed to attract search traffic. Social media sites can be excellent sources of traffic as well. Pinterest is a very good example of this, with many bloggers generating great results there. Ensure that you have a social account for your niche website's name.
While niche websites are hands-off compared to other online businesses, they do require work. You'll need to spend some time setting up your site and getting traffic. However, the process can be streamlined by outsourcing your work to other people. If you're looking for passive income, a niche website may be the right option for you.
Guest posting is another way to increase the popularity of your niche website. By posting at other sites in related niches, you will gain links from other sites and generate traffic to your site. You'll also need to have patience. Each niche site is different and there are a number of factors that will affect your success. If you are unsure of how to go about guest posting, Tim Walsh has a complete guide on how to guest blog.
Choosing a niche that is profitable is only the beginning. It will take several months for your site to get ranked and attract organic traffic. Once your site hits the top of Google, you can begin to monetize it with advertising and sponsorship deals.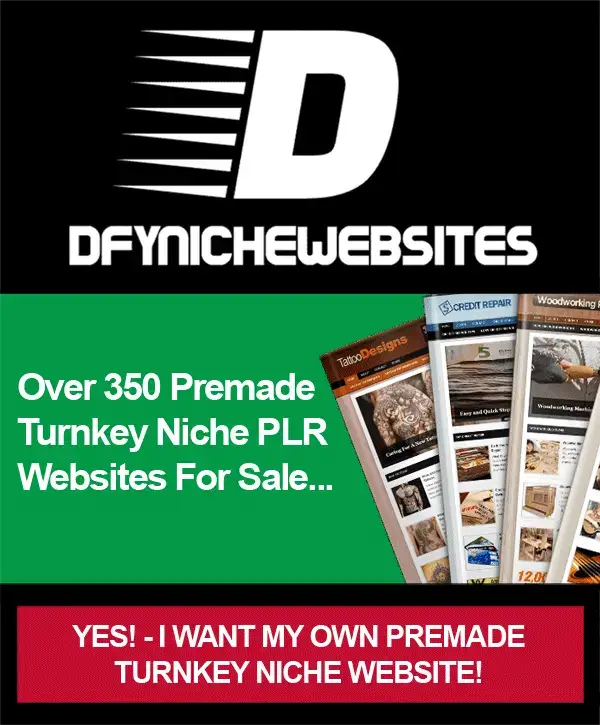 Cost Of Building A Niche Website
Building a niche website does not have to be expensive. You can start one for as little as $100, which includes domain registration and hosting fees. You can even write your own content and do SEO manually to reduce the cost. However, you should not forget that it will take time to build a niche site. The process may take up to two years.
When you are planning to start a new business, you should make sure you do a thorough research about the niche you are going to choose. You should focus on keyword research and content creation. Also, consider the importance of link building. If you are targeting a specific demographic, make sure you select a site that focuses on this niche.
The first year of a niche website can be a rough one. The majority of niche websites fail within the first year or two. This is because site owners become discouraged when revenue does not come in fast enough. They often toss away a perfectly good idea. Another reason may be that the niche itself is not profitable enough or has limited earning potential. Ultimately, the more you know about the niche and the keywords you use, the better your website will be.
Another way to reduce costs is to produce your own products. You can create digital or physical products to sell to your targeted audience. For example, if you own a photography website, you can sell DSLR cameras and accessories. There are also plenty of digital products you can promote, like eBooks and video trainings.
Creating a niche website can be a lucrative venture if you know what you are doing. Most sites start off as "mini-niche" sites that focus on one or two sub-niches within the larger niche. You can also create an email list for your site and use it as a tool to expand your reach into other niches. A niche website can become profitable over time, and the costs involved are minimal when compared to the benefits.
If you're looking to make a decent income with minimum investment, building a niche website is the way to go. These websites are profitable and can make you anywhere from $100 to $3,000 per month. While it does require some effort and time, it will eventually become a passive income source.
Targeting A Profitable Niche
There are many ways to make money with a website and one of the easiest is to target a niche that you are passionate about. For example, if you enjoy cooking, consider creating a website focused on food. Other possible niches include technology, movies, basketballs, and cryptocurrency. Whatever you choose, make sure that you are willing to devote a lot of time to creating and marketing your website and content. This method can take up to eight to twelve months before you see a profit.
In addition to building a site, you should also invest in a good web host. The right host can ensure your website is secure and efficient. A host like Siteground offers 99.9% uptime and has round-the-clock support. If you are unsure about the hosting costs, check out the pricing options.
Finding a profitable niche can be challenging, but it is not impossible. If you know the right questions to ask, you can position yourself as an expert in your chosen niche. You can even use a tool like Ahrefs to help you research different topics. This tool will allow you to see the growth of a specific niche and which keywords are likely to be profitable. By doing so, you can expand your reach and maximize your potential profits.
While you may want to recommend a specific product on your site, you should avoid over-doing it. Instead, focus on offering helpful information and not solely on product recommendations. It's also important to avoid recommending products you have not used and haven't reviewed. Only recommend high-quality, useful products.
Niche websites can make a lot of money by selling affiliate products and advertisements. However, if your niche website only attracts few visitors, the profits will be limited to the amount of ads you can generate. So, target a niche that has a lot of potential for profit.
One of the easiest ways to make money with a website is to target a niche that your readers are interested in. For example, if your target audience is fashion lovers, you could create a lifestyle blog for them. You could also advertise your products and services to your audience through brand collaborations and paid sponsorships.