DFY Niche Websites Installation Using the All-in-One WP Migration Plugin
Here's an easier and quicker way of installing your ready-made blogs without having to upload the backup files to your cPanel. This method requires a pre-installed WordPress site though.

You can install it on a freshly installed WP site or even on an old one that you want to replace.

Be warned though that this method will replace your existing WordPress site. The import process will overwrite your website including the database, media, plugins, and themes.

So it's not advisable to do this on an existing site with content that you don't want to lose.

This method is great for:
1. Any web-host and domain as long as WordPress is already installed.
2. Web-hosts that offer a one-click install for WordPress.
3. Replacing an existing WP site or even an old one.

NOTE: This installation option is now available for all PLR niche websites. If you purchased a product before and want to get the All-in-One WP Migration file, feel free to re-download your product/s by logging in to the member's area or just request a fresh download link here.

Watch Our How To Install PLR Niche Websites
Part 1: Install the All-in-One WP Migration Plugin
1 On your WordPress dashboard, hover your mouse over Plugins menu then click "Add New".

2 Type "all-in-one WP migration" on the search box then hit Enter on your keyboard.

3 After page refresh, the All-in-One WP Migration plugin by ServMask should be on the first list.
4 Now, click the "Install" button.

5 Click the "Activate" button. The plugin is now installed.
Part 2: Import Files Using All-in-One WP Migration Plugin
1 Hover your mouse over All-in-One WP Migration menu then click "Import".

2 Click "Import From" then click "File".

3 Locate where you downloaded the PLR blog then open the folder "All-in-One WP Migration File".

4 Select the file inside that folder and click "Open". This will now trigger the import.
5 A warning box will popup. Just click Proceed to continue.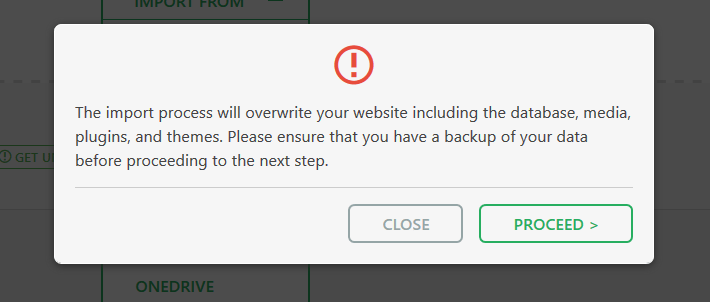 6 Wait for import process to be completed. You will be notified if import was successful.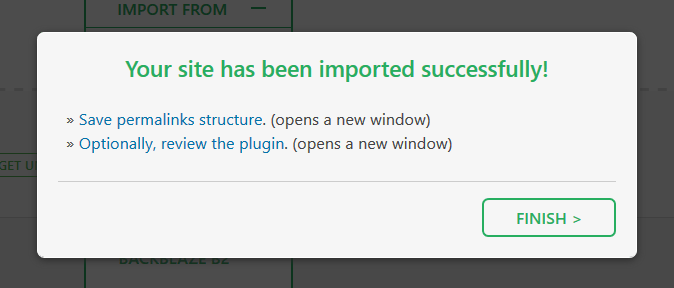 7 That's it! Check your new site. You need to re-login after successful import.
We host all of our websites with interserver. We have been hosting our sites with them for over 10 years. They have great support. If you click the banner below we will make a small commission for us recommending them to you.