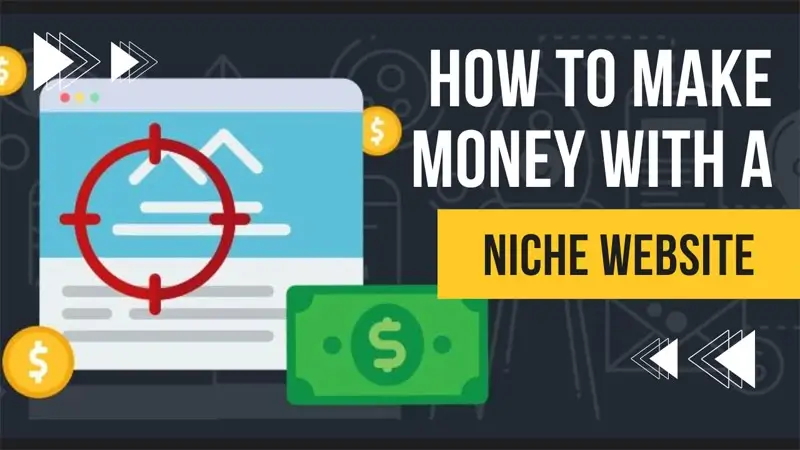 How to Make Money With A Niche Website For Beginners
You can make money with a niche website in a number of ways. First, you can sell the site for 30 to 40 times its monthly net income. Secondly, you can sell the website for a one-time big payday. Niche websites are websites that have highly targeted content that is focused on a specific niche.
Finding A Profitable Niche
There are several factors to consider when choosing a profitable niche for your niche website. You will need to know your audience to find the best niche. Generally speaking, niches fall into one of three categories: activity, interest, and hobby. Activity and hobby niches are more targeted and focus on what your audience does or is interested in. This allows you to connect with your audience more easily.
One of the most important things to consider when choosing a niche is the amount of traffic it receives. The most profitable niches are those with high traffic and active communities. You can also determine if a niche is viable by using keyword research. Keyword research involves identifying search terms that will bring you the most traffic and revenue.
You can also try to find a niche based on what you enjoy doing. For example, if you are passionate about gardening, you can turn that passion into a profitable niche website. You could make money by promoting affiliate products or through Adsense ads. Your audience is likely to be interested in your particular hobby and will respond to the content you provide.
Articles are an excellent way to get traffic and make money online. Many people are searching online for articles and information about specific topics. Through affiliate marketing, display ads, and various other offers, you could make money from these articles. Finding a profitable niche is a process of learning about your target audience and becoming knowledgeable in the subject. You don't have to become an expert, but you need to know enough about the niche so that your content is informative.
If you're serious about making money online, find a profitable niche and stick with it. Remember that niche sites are competitive and profitable, but they're not easy. It takes persistence, great content, and a unique approach to stand out. If you can keep a focus on making money in your niche, you'll be rewarded greatly.
You should search for keywords in your niche on Google and look for forums and discussion boards dedicated to it. You can also check how healthy the community is by checking out the number of group administrators. Some groups have thousands of members, but they only publish a few posts a week. Others are dead, with very little traffic and spammy posts.
Choosing A Good Affiliate Program
When starting an affiliate program, you need to select a niche that has a high demand. This is an important factor if you want to be successful. The best niche to choose is one where you can create content that engages your audience and generates profits. It is also important to choose a niche that aligns with your values and goals. You can start by researching different categories that are popular among your target audience. Google Keyword Planner is a great tool for doing this research.
Affiliate programs will track your clicks to your site and will pay you a commission for those clicks. For example, Amazon Associates has a cookie that lasts 24 hours, which means you can still earn a commission even if a customer buys the product the next day. However, affiliate programs can vary in commission rates. Make sure to choose a program that offers commission rates you are comfortable with.
One of the best ways to make money with a niche website is to sell products related to a particular issue. For example, a website that specializes in parenting could sell art subscription boxes. Art classes are also an untapped niche that could be a profitable affiliate program.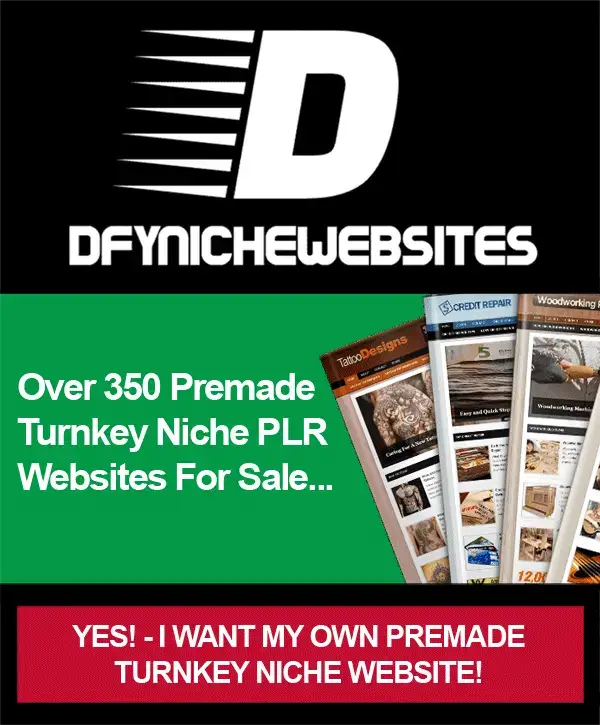 Finding Low-Competition Keywords
Finding low-competition keywords is a key component of making money with a niche website. Finding these keywords requires research and patience. You must first decide what your niche is and then use your knowledge of the subject to find low-competition keywords. Keyword targeting is a process of trial and error, and it is important to test new keywords to see which ones bring in the best traffic. Third-party tools such as Ahrefs can be used to research keywords.
It can take years for a new website to establish authority, and you'll have to invest time and money into producing fresh content. Luckily, you can start small and find a low-competition keyword that has plenty of potential for your niche website. You should also choose a topic that you're passionate about, and that you'll enjoy writing about.
Keyword research is crucial, and there are many free and paid tools to help you. One of these tools, Long Tail Pro, will calculate the amount of competition for each keyword. The program will consider various factors, and come up with a number ranging from one to 100. Anything above 50 is considered hard to rank for, while anything under 20 is relatively easy to rank for.
Keyword difficulty tools help you find low-competition keywords that offer the best potential for search engine optimization. The tool will also help you find similar keywords and provides essential keyword data. It will also let you sort keywords by desired value, difficulty, and competition.
In addition to keyword research, you can also use the power of Google's predictive capabilities. If a keyword has low competition, it's likely that a person will search for it. If there's a high chance that someone will search for it, you can capitalize on it.
One of the most important aspects of making money with a niche website is knowing how to find low-competition keywords. You must tailor your content to those keywords to attract targeted traffic. Many sites fall outside of the top three Google search positions and miss out on a substantial portion of traffic. By using comprehensive SEO tools, you can get your site ranked higher.
Choosing A High-Ticket Item
Choosing a high-ticket item to sell on your niche website can help you earn more money. This is because it can generate a lot of interest among customers, who would be more likely to spend money on it. However, you must bear in mind that this type of product is usually expensive and you must consider its value when selling it on different marketplaces. Also, you need to provide enough information to your customers to make them believe that the product is worth the price.
High-ticket items are popular for a reason: they require a high budget for customers to buy them. These types of items are not impulse purchases, and there is less chance of buyers experiencing buyer's remorse. Because of this, a high-ticket item usually has a high profit margin. However, a high-ticket item may have a higher price tag, so you must be prepared for a higher margin.